Best CBD Face Creams
and Skincare Products 2023

The dawn of a new era in skincare is upon us with the arrival of CBD-infused products. Promising potential anti-inflammatory and antioxidant properties, CBD skincare products, particularly CBD face creams, are becoming a staple in skincare regimens worldwide. But what makes these products stand out? Let's delve into the world of CBD face creams and explore the top options for 2023.

Unpacking the Benefits and Risks of CBD Face Cream

Despite the dearth of scientific research specifically on CBD face creams, several studies suggest potential benefits of CBD for the skin. A 2020 study emphasizes CBD's anti-inflammatory properties, which could benefit skin conditions like psoriasis, eczema, and acne. Furthermore, a 2021 review highlights cannabis's possible antibacterial and antifungal effects, which could reduce skin infections.

While these findings are encouraging, most positive claims about CBD face creams remain anecdotal due to limited research.

The Difference: CBD Face Cream vs Regular Face Cream

The main distinction between regular face creams and their CBD-infused counterparts is the addition of CBD oil. CBD potentially provides a direct antioxidant effect on the skin, producing a redox balance. This balance between oxidants and antioxidants could promote healthy skin metabolism, potentially limiting the aging process and resulting in healthier-looking skin.

CBD creams typically contain 75% water, making them an incredibly light topical option. Their lightweight nature allows for quicker absorption into the skin compared to regular creams.

A Closer Look at Ingredients

Most CBD face creams avoid using hydrocarbons, silicones, or animal fats - commonly found in everyday moisturizers. Instead, they incorporate essential and plant oils, beeswax, and, of course, CBD oil. Some common ingredients you might find include:

Glycerin: Known for its moisturizing properties.
Squalane: A fantastic emollient for skin soothing and smoothing.
Hyaluronic Acid: A lightweight moisturizer that can potentially reduce the signs of skin aging.
Ceramides: Essential for restoring skin's barrier, aiding in hydration retention.
Plant Oils: From sunflower seed to grape seed oil, these ingredients offer intense hydration.
Popular CBD-Infused Beauty Products for 2023

CBD Face Serums: These serums often contain additional beneficial ingredients like hyaluronic acid and vitamins, with CBD acting as a boost to help soothe and calm the skin.
CBD Moisturizers: These offer potential anti-inflammatory benefits while hydrating the skin. They are often recommended for people with sensitive skin or inflammatory skin conditions.
CBD Body Lotions: CBD-infused body lotions can help address pain or inflammation in specific areas of the body, such as joints.
CBD Bath Bombs and Soaks: These offer a relaxing bath experience with potential benefits for skin health.
Top CBD Skincare Picks for 2023

As the CBD skincare market grows, a multitude of products stand out, each offering unique benefits. Here are two of our top picks for 2023 that truly shine in their categories.

Eden's Herbals CBD Body Lotion (1000 MG)
The Eden's Herbals CBD Body Lotion offers a robust solution for those seeking relief from joint aches, muscle pains, and skin dryness. Unlike regular medicated creams and lotions, this product brings a powerful punch of Cannabidiol (CBD), teamed with organic hemp oil and other natural skin-nourishing ingredients. The result is a top-quality CBD topical that meets the market's high standards.
The blend of ingredients in this lotion not only delivers intense moisturization but also helps alleviate itching, inflammation, and painful bruises. Rich in omega-3 and omega-6 from hemp oil, this lotion packs an aromatic punch from essential oils, adding a relaxing touch to your skincare regimen.

Eden's Herbals CBD Body Lotion provides a unique skincare experience as the non-psychoactive CBD compound starts soothing your skin from within. The CBD oil also acts as a muscle relaxant, relieving aches in the joints. The result is a major boost in collagen production and elastin fiber formation, enhancing your skin's strength and elasticity and smoothing away fine lines and wrinkles.

Eden's Herbals CBD Salve Stick (1000 MG)
On the other hand, Eden's Herbals CBD Salve Stick brings an innovative approach to CBD application. Its roll-on design allows for rapid absorption and long-lasting hydration without the messiness of traditional salves. It's the perfect skincare solution for busy days and relaxed at-home pampering alike.

With its potent mix of Shea Butter and Cocoa Butter, this salve stick effectively moisturizes dry and cracked skin, promoting elasticity and relieving aches and pains. If you're seeking a natural skincare alternative that truly delivers, Eden's Herbals CBD Salve Stick is an excellent choice.
This product isn't just fast-acting; it also has long-lasting effects. Lavender essential oil adds a calming scent to the mix, making the salve stick a great addition to your skincare routine for overall relief and hydration.
With the growing popularity of CBD skincare, it's critical to choose your products wisely, ensuring they disclose the amount of CBD and are made from broad or full-spectrum CBD. As the market continues to evolve, we anticipate seeing more sophisticated CBD-infused beauty products emerge. The cannabis skincare revolution is well underway, bringing a fresh perspective to our beauty routines. The future of skincare could very well be in CBD.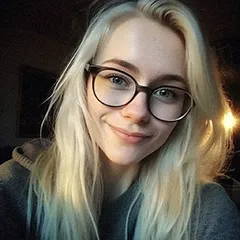 Agnes is an experienced cannabis & lifestyle writer, bringing her passion and expertise to our blog. With over 7 years of experience in the industry, Agnes is dedicated to sharing her knowledge and insights on all things cannabis-related. Her love for smoking weed shines through in her engaging and relatable content. Join her on her journey as she uncovers the latest trends, news, and stories in the ever-evolving cannabis landscape.
Mongolife is your one-stop shop for stylish weed-themed clothing and unique home decor. Along with shopping, explore our blog for the latest cannabis culture, lifestyle tips, and more.
LATEST FROM the Stoner Blog

Ad Disclosure
This article may include affiliate links, which may provide us a commission at no extra cost to you if you make a purchase through these links. Our views are independent and all information provided is based on our own analysis and discretion.